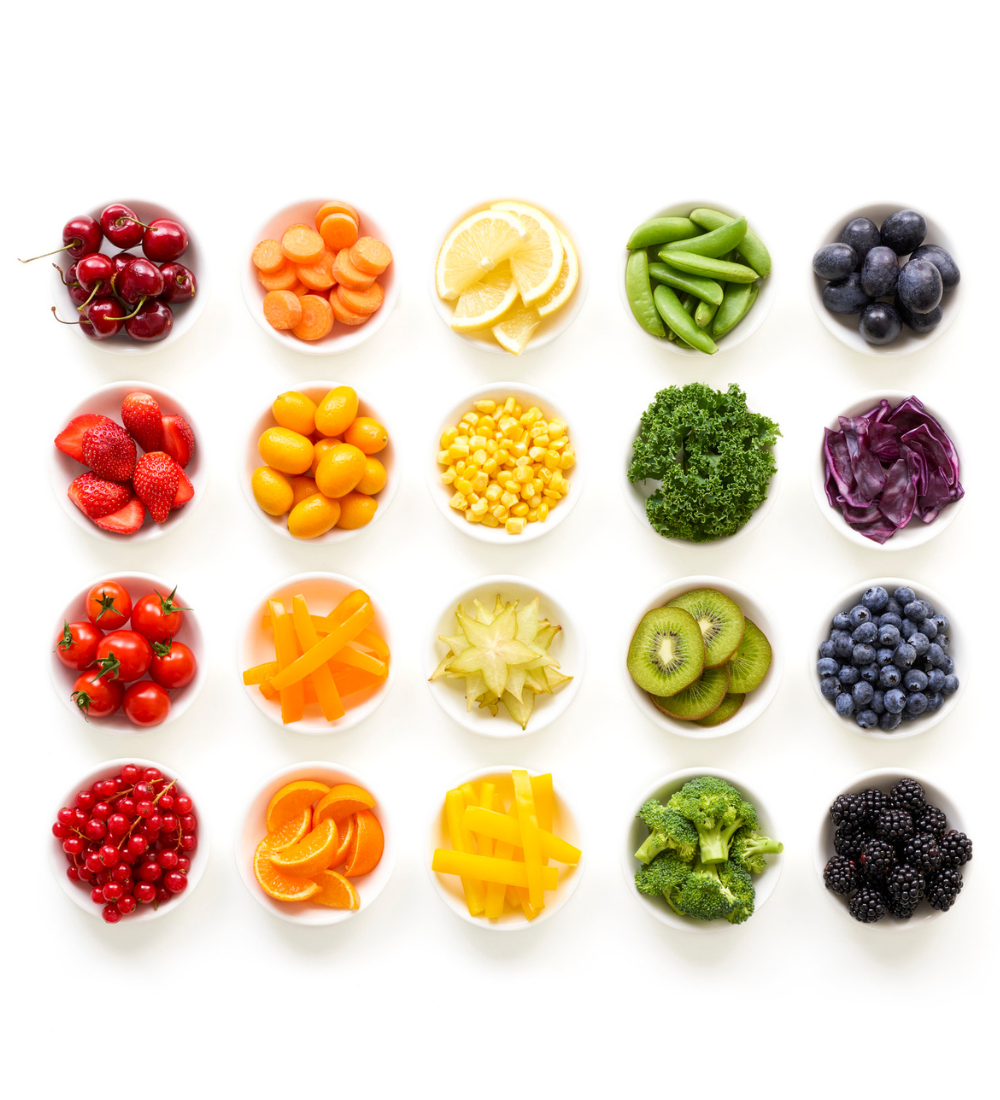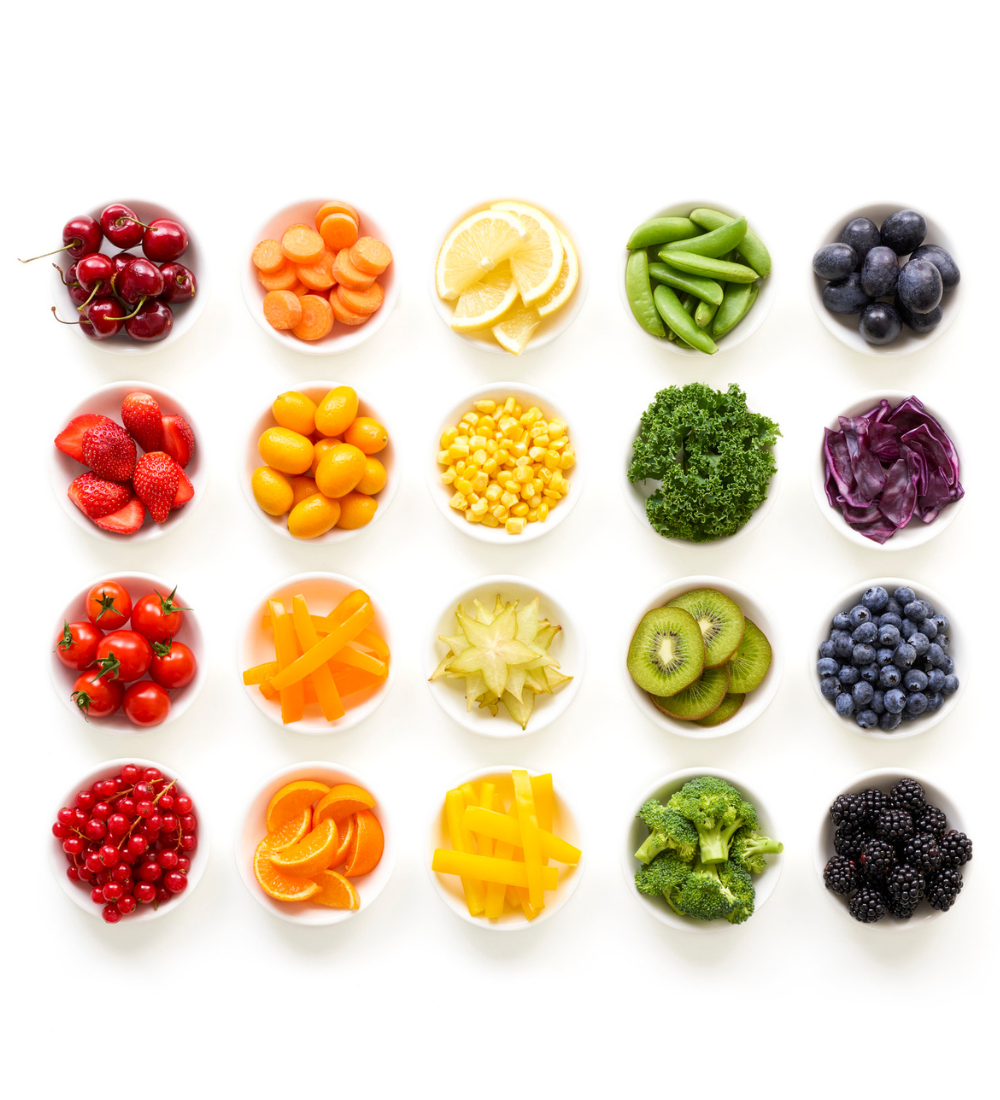 We believe in plants.
We believe plants nourish our bodies. The average American only consumers 10% of the recommended fruits and veggies. We need to find every opportunity to add more nutrition. Desserts and sweet treats can easily be made healthier by incorporating plants. 
FIND OUT WHY PLANT-BASED BAKING IS BETTER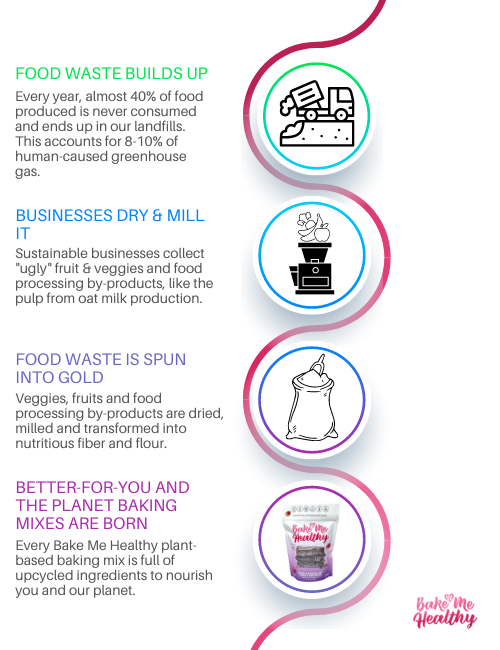 We believe in fighting Food Waste.
Almost 40% of food produced is never consumed in the US. That is like every person throwing out 650 apples each year. In fact, fruits & veggies are the largest food waste category, accounting for 39%. Food waste is the single most material landfilled, contributing to 8-10% of human-caused greenhouse gas (GHG) emissions (aka climate change).* That is why we are committed to including upcycled "ugly" fruits and veggies as well as by-products in our plant-based baking mixes.
In 2022, according to the Upcycled Food Association, sales of Upcycled CertifiedTM products prevented 496,103 tons of food from becoming waste, representing a savings of over 1 million metric tons of CO2 equivalents! We are proud to be a member of the Upcycled Food Association.
*EPA, USDA and NRDC statistics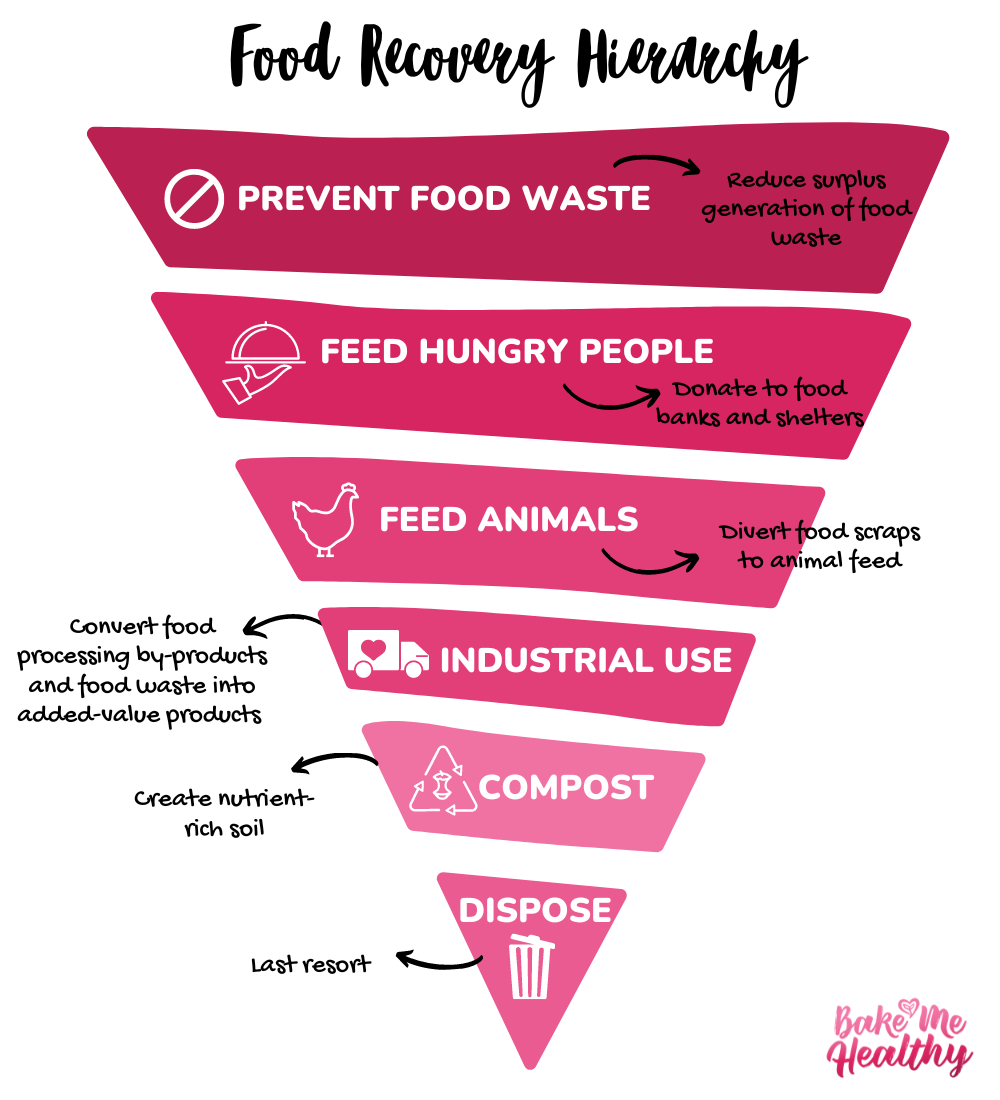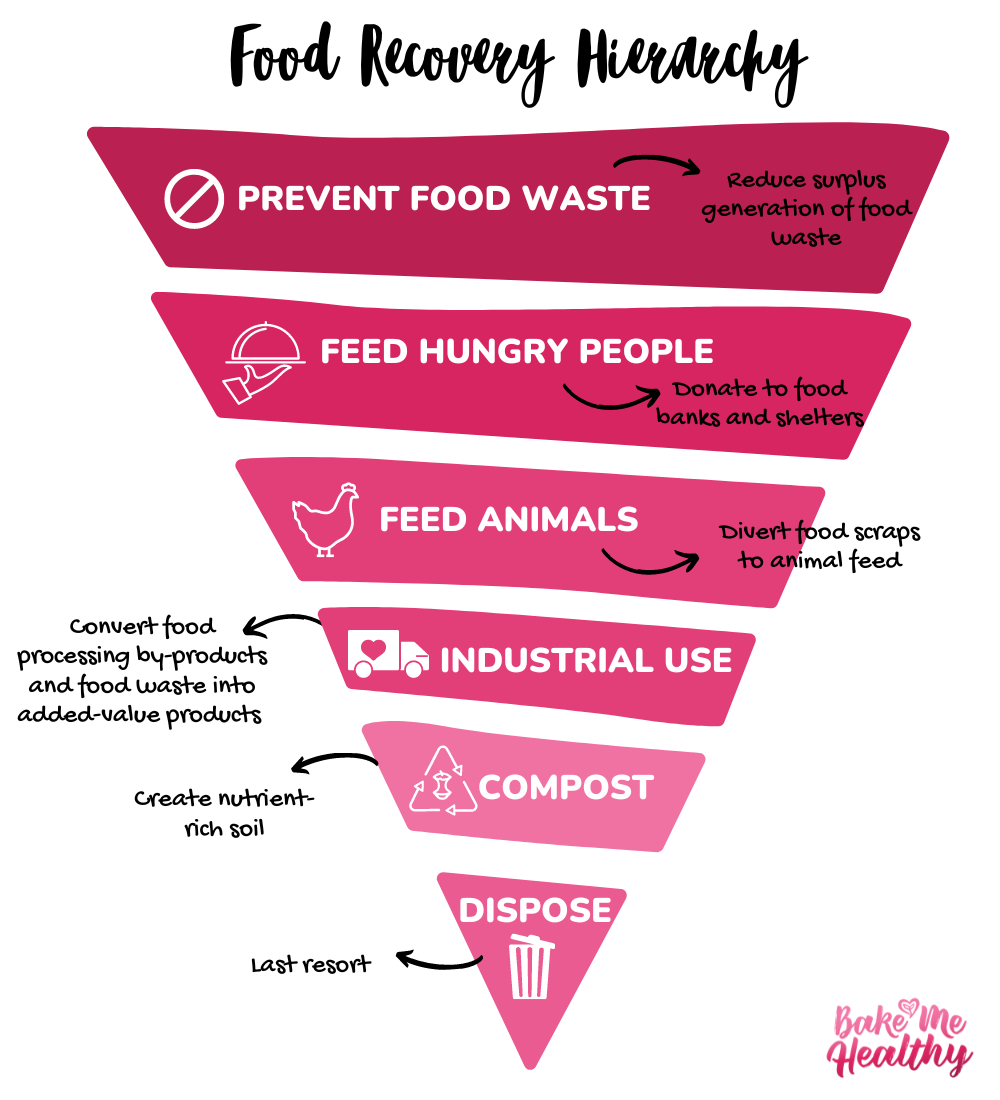 We believe in rescuing food.
We tackle food recovery through multiple levels of the Food Recovery Hierarchy. Our primary method is through industrial use, incorporating upcycled food and by-products. We also partner with organizations like Food Rescue US to transfer fresh food surpluses from local businesses (and our own business) to social service agencies serving the food insecure. Lastly, on a personal note, we compost and create "black gold" soil for our garden.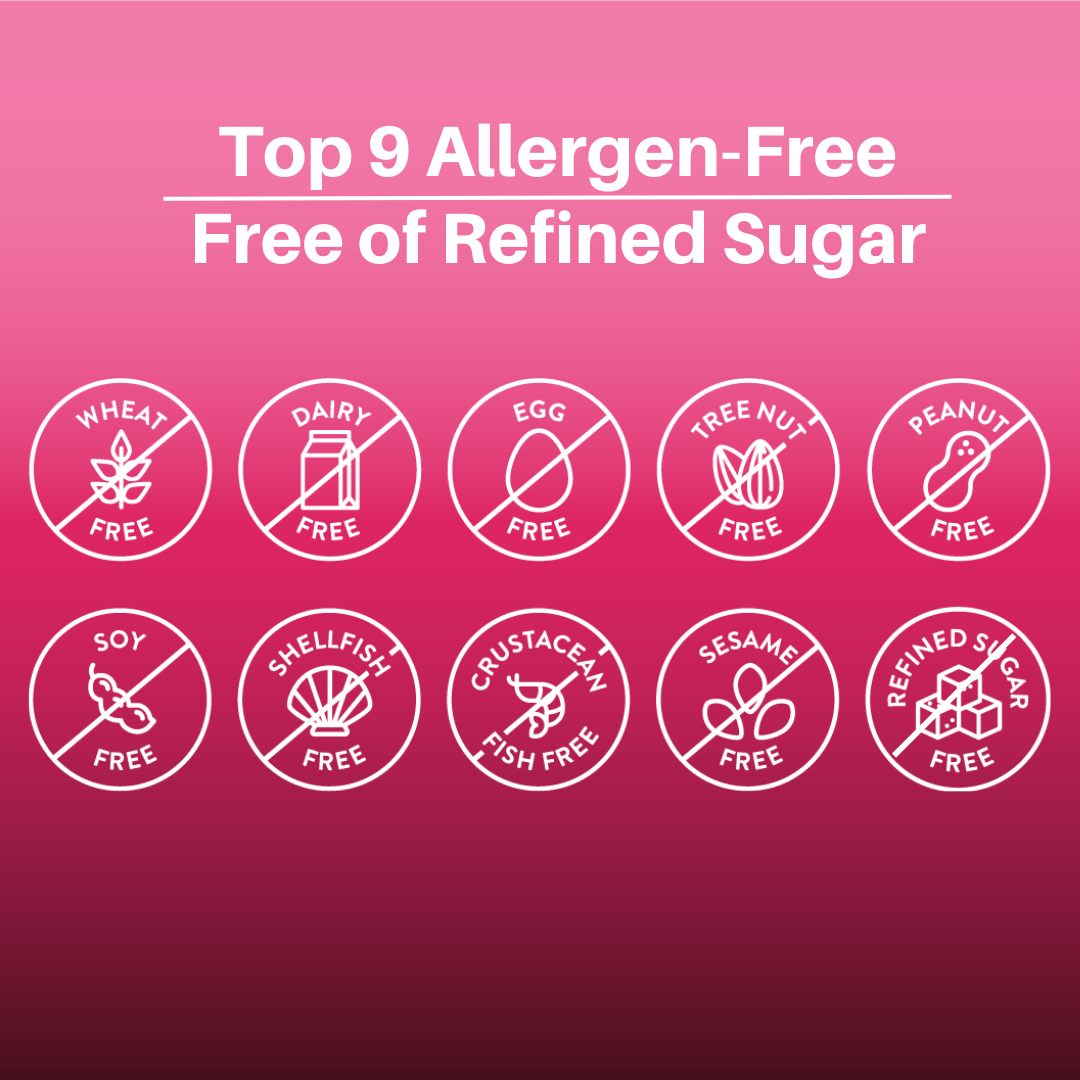 We believe baking should be inclusive.
Many of us bake from scratch so we can be in control of the ingredients, especially when we have a household member with a food allergy. Why can't we have a convenient option as we are just as busy (maybe even more busy) as the next person? That's why our plant-based baking mixes are free of the Top 9 Allergens so everyone and anyone can easily treat themselves to a yummy treat, without worrying about what's in it. 
Each and every one of our baking mixes are free from:
Wheat
Dairy
Eggs
Tree Nuts
Peanuts
Soy
Shellfish
Crustacean Fish
Sesame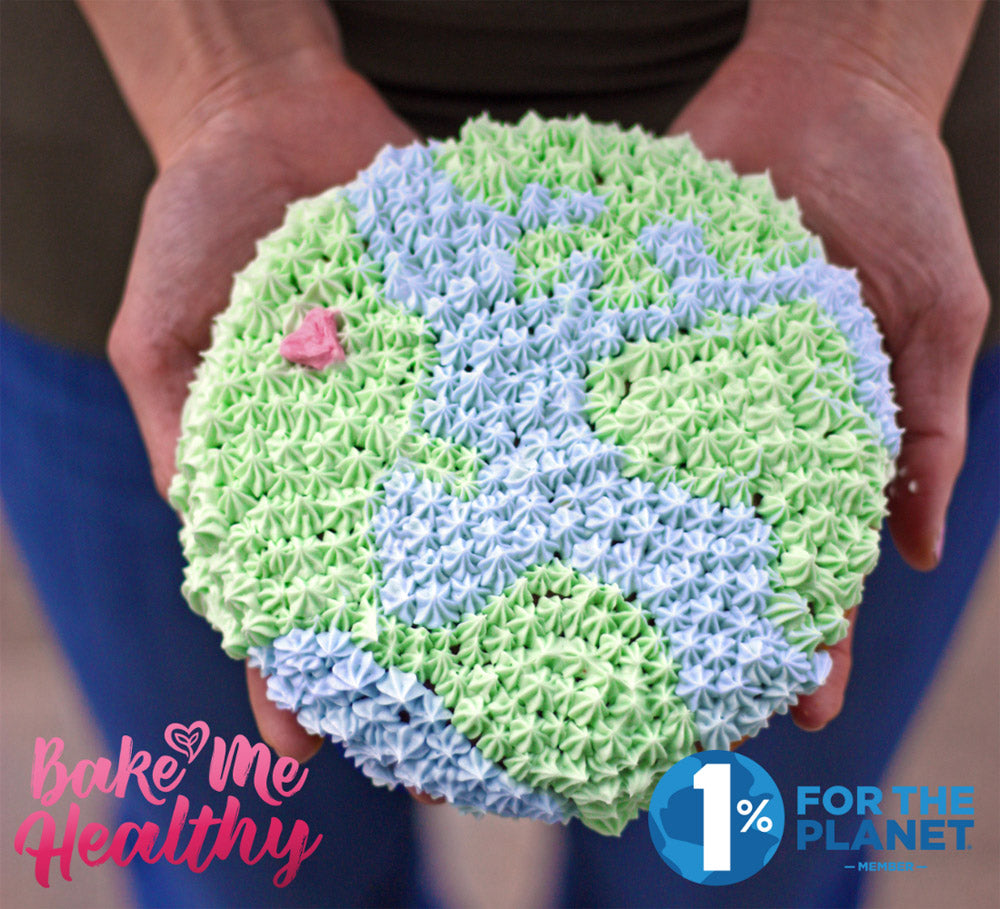 We believe in baking an impact.
We are proud to be a member of 1% for the Planet, an alliance of businesses, individuals, and environmental organizations tackling our planet's most pressing environmental issues. We donate 1% of our sales annually to approved environmental non-profits. 1% for the Planet was founded in 2002 by Yvon Chouinard, founder of Patagonia, and Craig Mathews, founder of Blue Ribbon Flies. Today, 1% for the Planet is a network of more than 3,400 members in more than 64 countries who have given over $435 million to protect our planet.
For us, it's more than just a donation. We volunteer our time to fight food waste. Together, we are building a happier, healthier planet for our children and future generations.