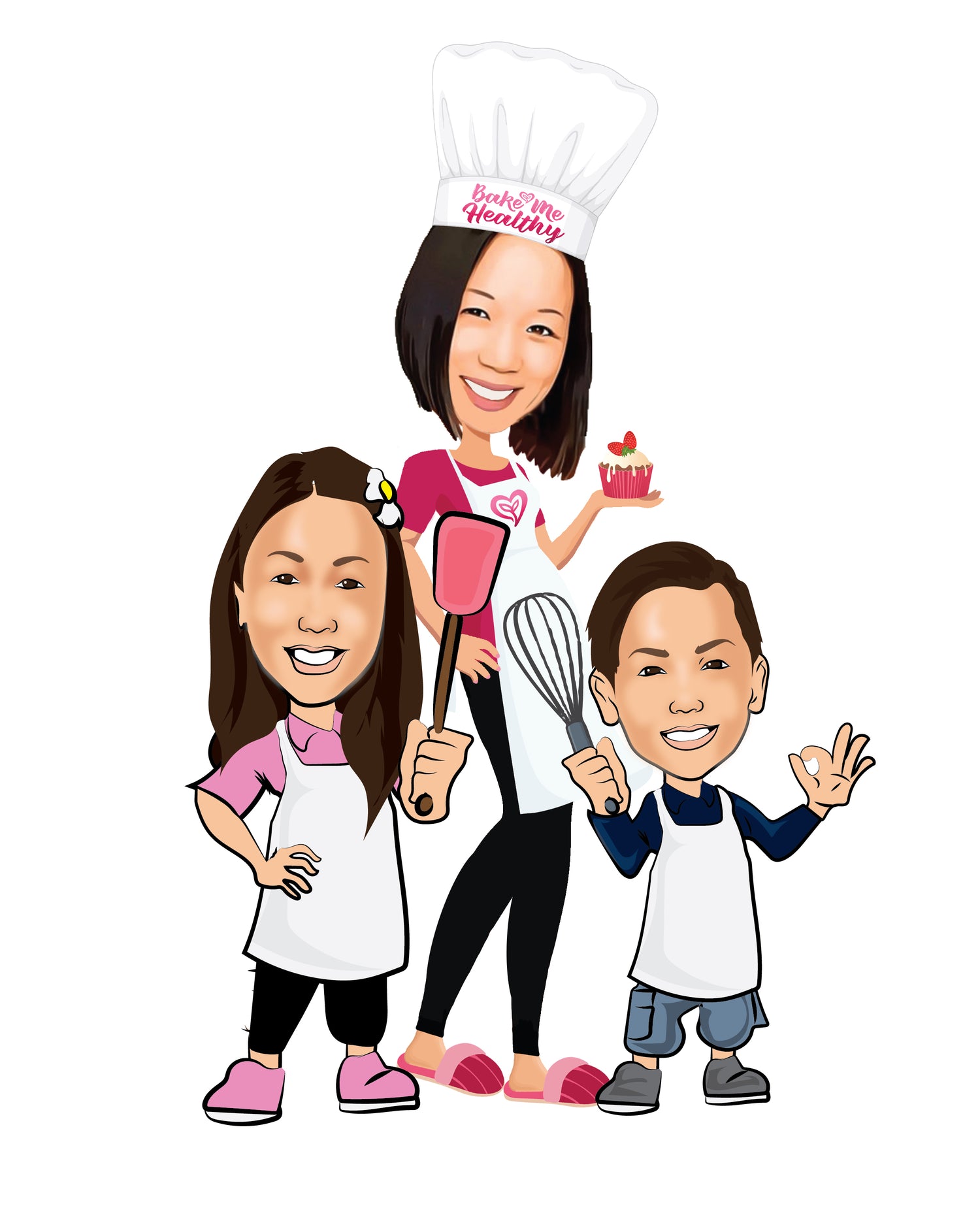 OUR STORY
It all started when I became a mom. I wanted to nourish my kids with healthy food. I also became lactose and egg intolerant from my pregnancy and in 2020, became high risk for breast cancer and cut out soy. I started to bake with clean, plant-based ingredients. Bake Me Healthy was born to allow anyone to easily bake better for themselves, their family, and the planet without compromising.
Baking with love,
Kimberle
Founder & Chief Baker
MEET THE FOUNDER: KIMBERLE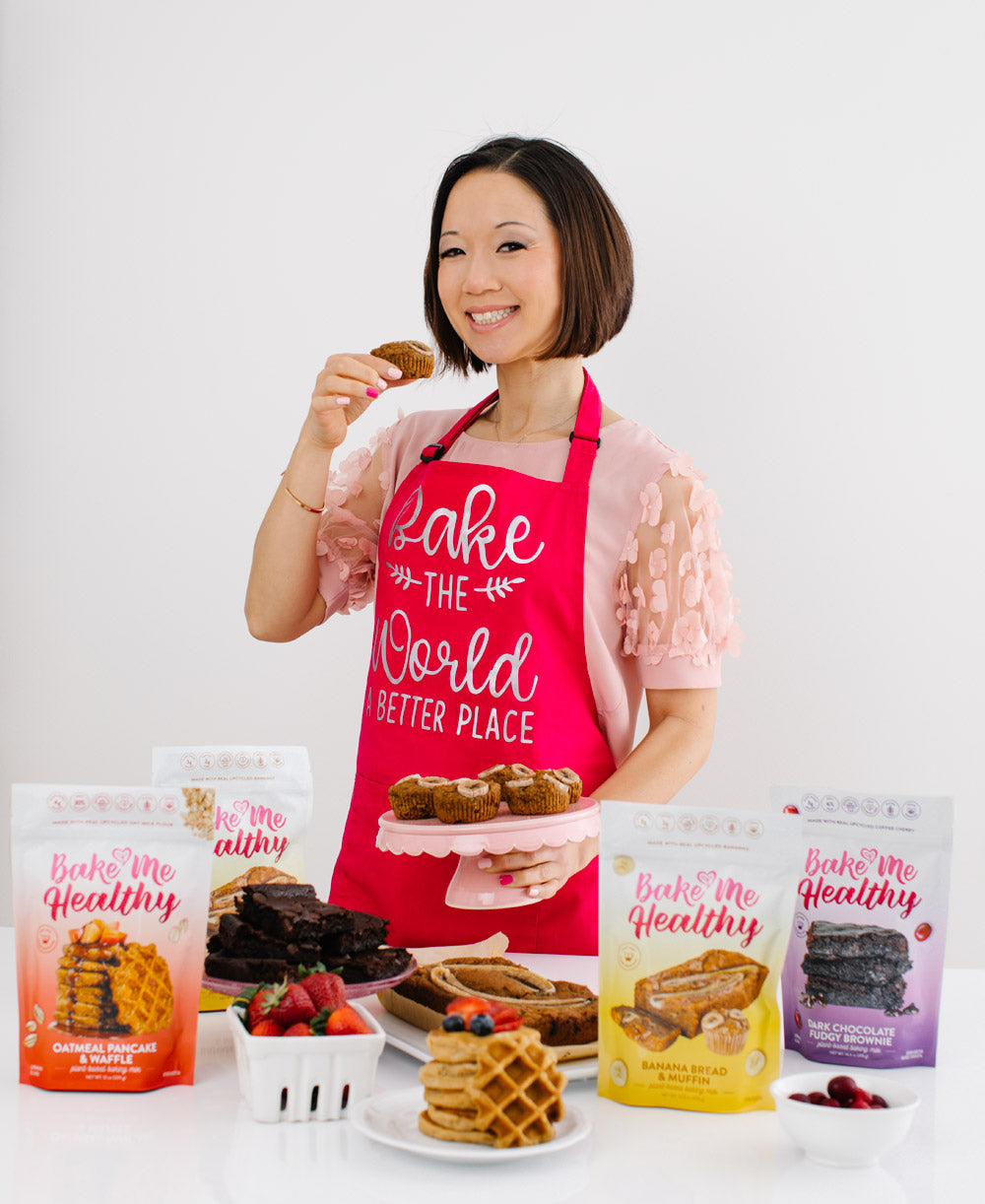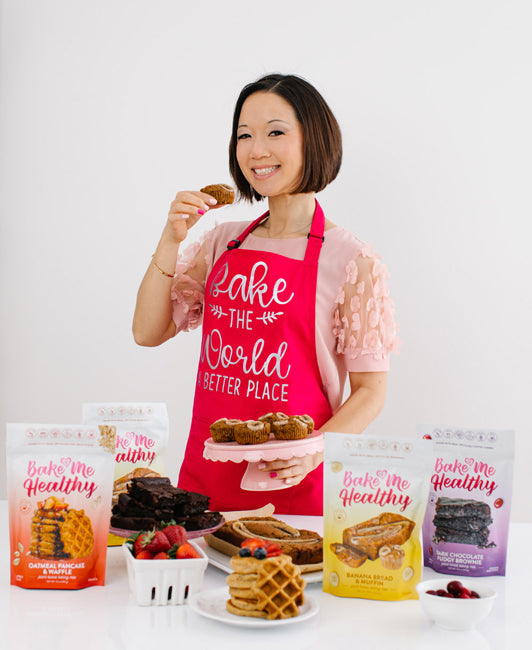 5 Fun Facts about Kimberle
Kimberle loves baking so much that she nicknamed her kids Little Miss Cupcake and Mr. Tough Cookie (based on the Roger Hargreaves book series).
She is a second-generation Chinese-American who shamefully doesn't know how to speak Chinese. 
Kimberle has never lived outside the state of New York, growing up in NYC, attending Cornell University for undergrad and Columbia Business School for her MBA.
She married her high-school sweetheart who she has known her entire life.
She spent her career in beauty, working at major companies from Laura Mercier to Philosophy to SheaMoisture.